Hot Line:400-0530-636
Tel:+86-530-7355311
E-mail:zhangteng@c-jsec.com
heguowaimao@163.com
Fax:+86-530-7355311
Add:Heze City, Shandong Province, China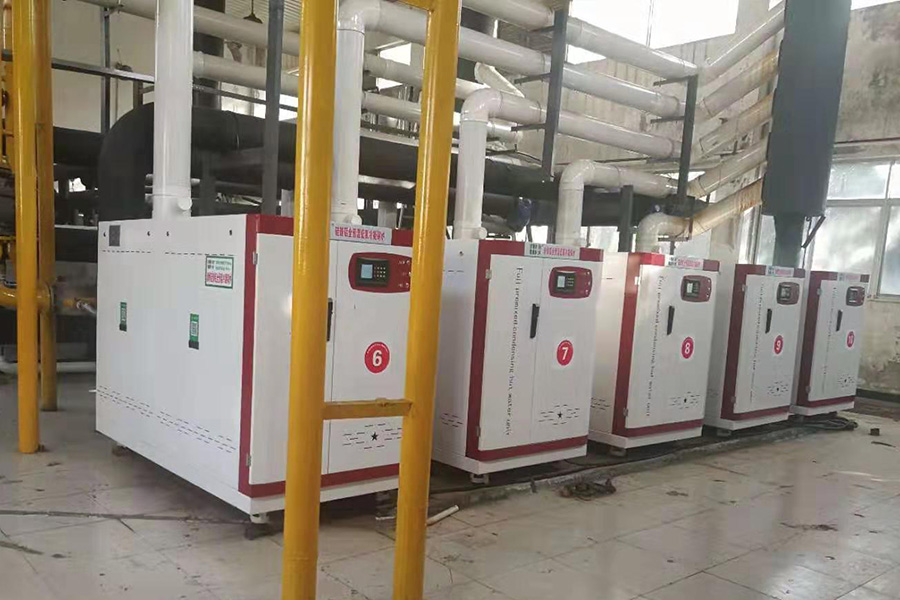 Full premixed condensation module boiler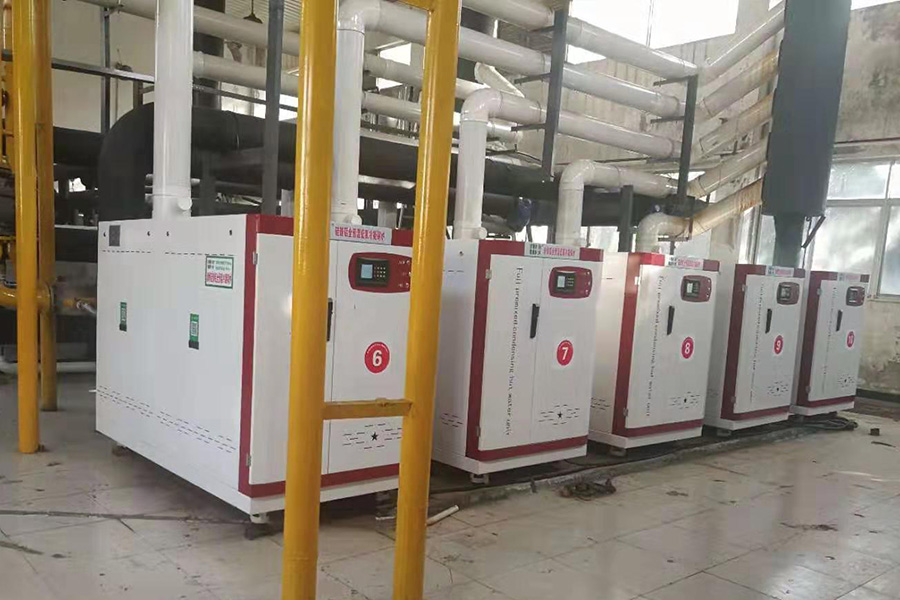 Product description
  1、100% fully premixed low nitrogen combustion technology
  The fully pre-mixed metal fiber low nitrogen burner is to completely mix air and natural gas in proportion before entering the combustion chamber, so that the natural gas is fully burned while reducing the demand for air and increasing the dew point of the flue gas so that the flue gas enters the condensation stage as soon as possible. To further improve combustion efficiency: At the same time, the flame temperature is also reduced to reduce the generation of NOX, so that the minimum emission of NOX under operating conditions can be controlled below 15 PPm (standard operating conditions).
  2、Combustion ratio adjustment technology
  The intelligent boiler controller cooperates with a natural gas combination proportional control valve and a fully pre-mixed variable frequency fan to ensure the best air-fuel ratio, and automatically adjusts the boiler output to meet the dynamic heat load, so that the boiler heat output curve is as close to the dynamic heat demand curve as possible, reducing invalid Output, also achieve the lowest emission effect。
---
 Features
  Energy efficient        Low nitrogen combustion     Smaller installation area
  Low installation cost     Longer using life        More stable operation
  Low maintenance costs     Worry-free use
We could not find any corresponding parameters, please add them to the properties table

Shandong Zhongjie Pressure Equipment Co., Ltd. highly focuses on green energy special equipment industry...
Hot Line:400-0530-636
Tel:+86-530-7355311
E-mail:zhangteng@c-jsec.com
Fax:+86-530-7355311
Add:Heze City, Shandong Province, China