Hot Line:400-0530-636
Tel:+86-530-7355311
E-mail:zhangteng@c-jsec.com
heguowaimao@163.com
Fax:+86-530-7355311
Add:Heze City, Shandong Province, China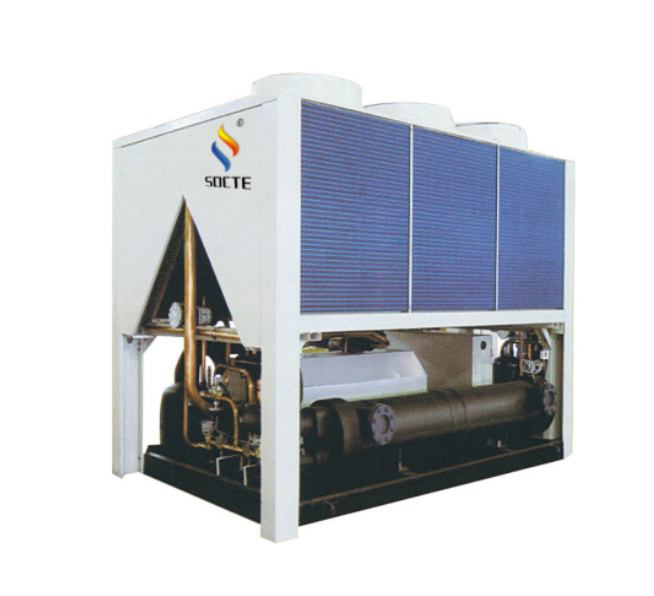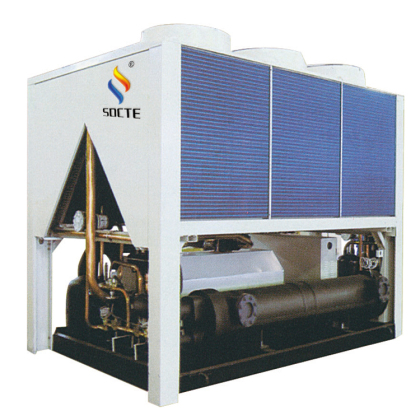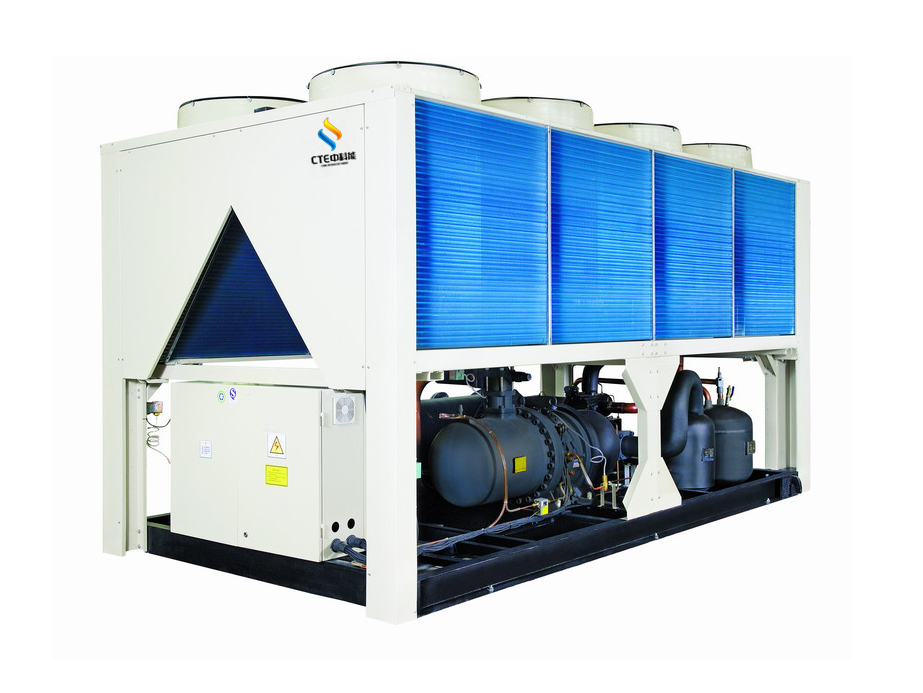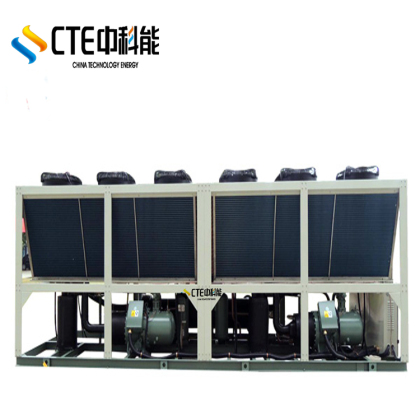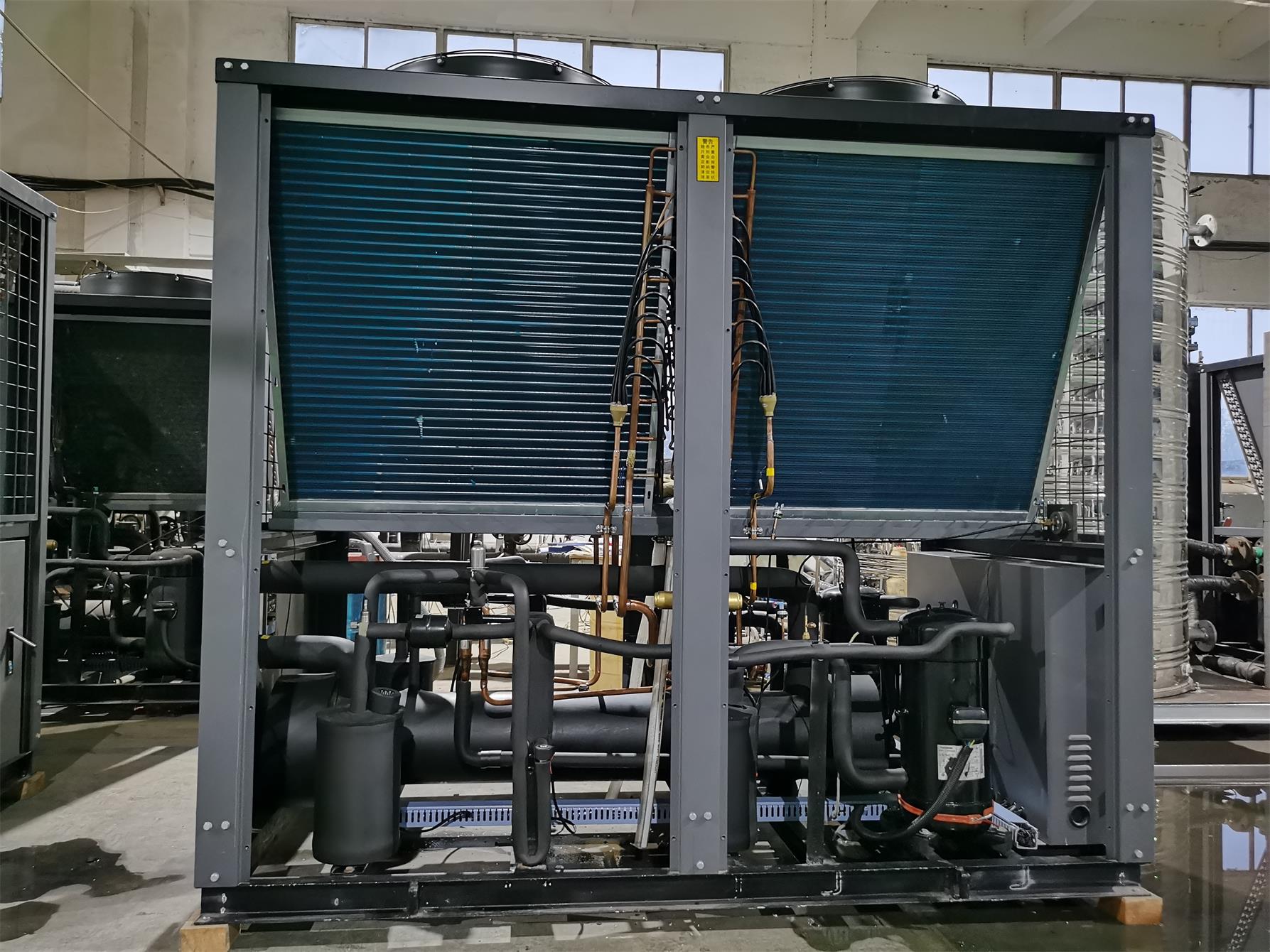 Air Cooled Industrial Chiller
CTE air cooled water chiller adpots screw compressors and heat recovery optional for clients for industry use . High quality with big cooling capacity and easy operation.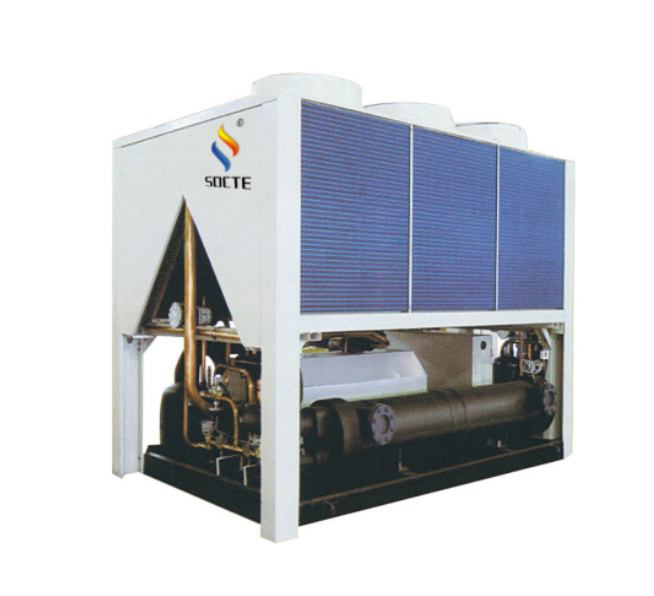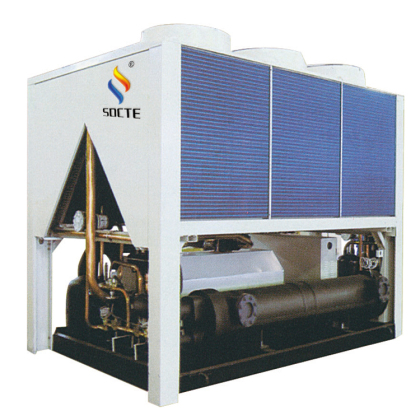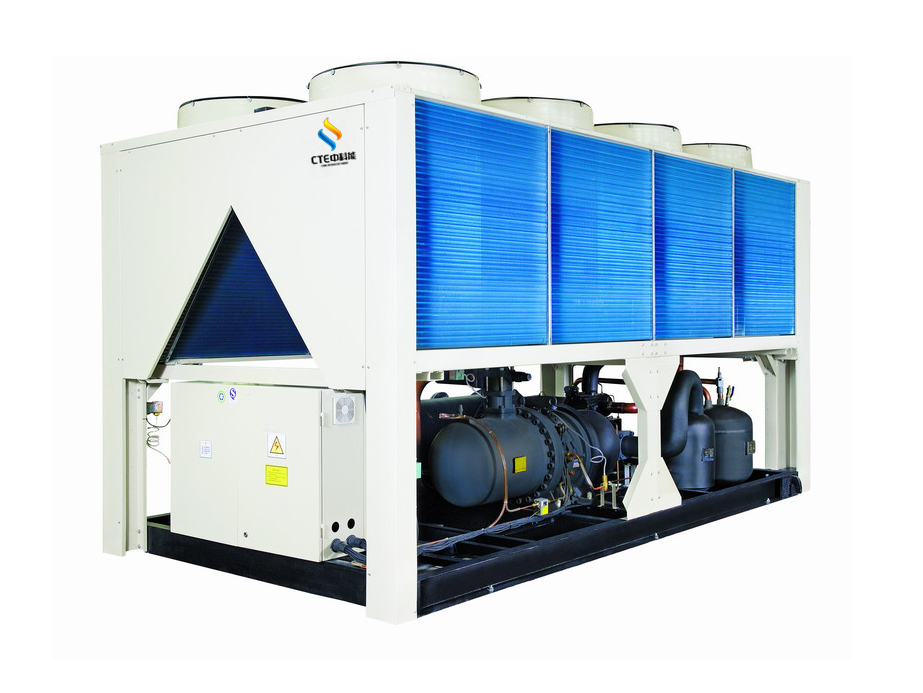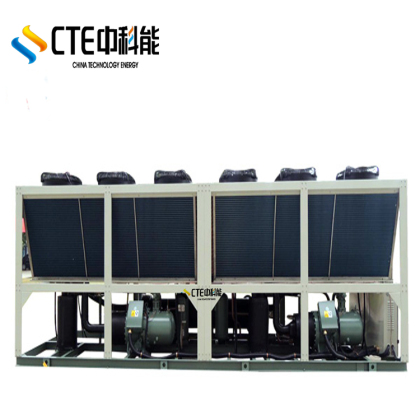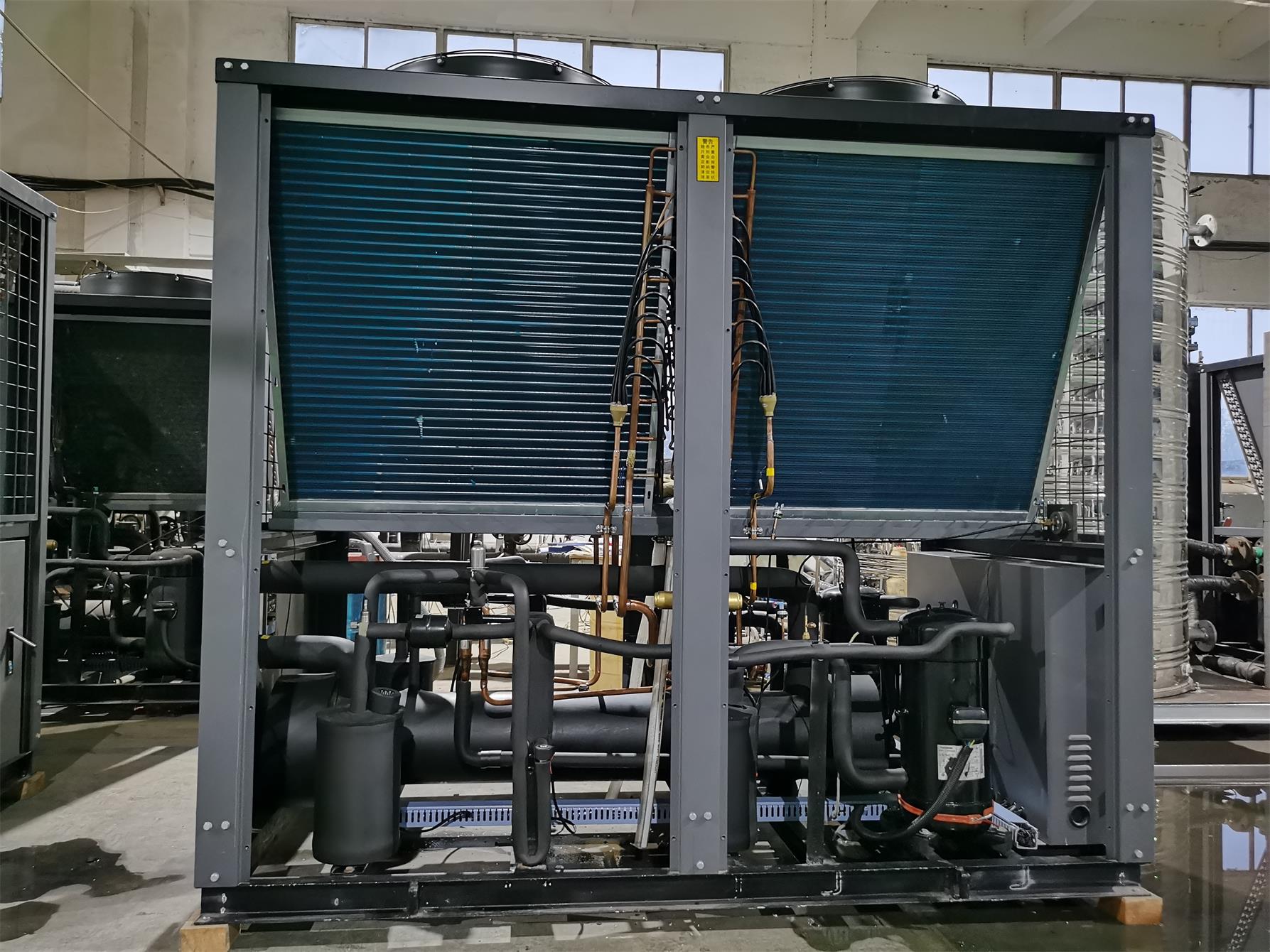 一、Introduction
Our air cooled industrial chiller adopts screw compressor, single compressor has large cooling capacity, high manufacturing precision, few moving parts and low failure rate.
The air-cooled screw chiller has a large capacity, and is generally used in large and medium-sized commercial and industrial places with a cooling capacity of more than 300kW and an area of more than 5000m2.
The chiller is suitable for places with various cold source requirements, such as textile printing and dyeing, plastics, electroplating medicine, chemical industry, metallurgy, electronics, food and other industries in the production process, and can also be used as the cold source host of large cold storage and cold field.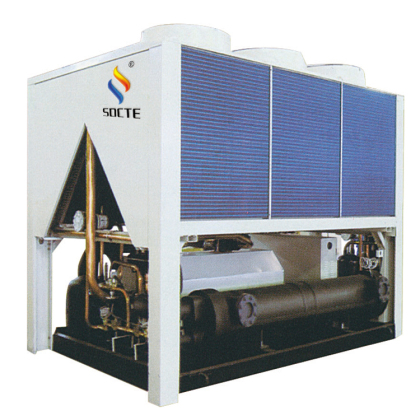 二、Product features:
1、 Save space
(1)The unit adopts high efficiency heat exchanger, advanced special shape structure design and system matching;
(2)The unit is small in size, light in weight and occupies less land
(3) The unit can be directly installed on the roof or outdoors without computer room, which can save building space.
2、 The appearance is exquisite and beautiful
(1)The design of inverted M-type coil has the advantages of high space utilization, small unit size, more uniform air supply on the coil surface, and effective improvement of air distribution;
(2)The shell is treated by powder electrostatic spraying, with uniform color and beautiful appearance. Users can choose the color they like, and can also choose stainless steel plate as the casing, which can prevent corrosion and rust. In order to adapt to outdoor harsh weather conditions, ensure that the unit has a good appearance quality in the service life cycle.
3、 Ultra low noise
(1) High efficiency semi closed screw compressor is adopted to ensure stable operation and low noise and vibration
(2) The imported axial-flow fan is adopted, and its impeller and external rotor motor are designed as a whole, with compact structure and aerodynamic principle. The sickle shaped die-casting aluminum impeller makes the fan operate efficiently under low noise, and maintains good aerodynamic performance even under short tuyere condition.
4、 Advanced control, stable quality and reliable performance
(1)With advanced microcomputer control technology and Chinese man-machine display interface, users can know the operation status of the unit at any time;
(2)With high degree of automation and complete functions, it can realize unit start and stop program management, timing control, water pump management, full function fault alarm and fault self diagnosis. At the same time, RS485 / RS232 communication interface can be selected to facilitate users to realize centralized monitoring and remote monitoring of the unit;
(3) Intelligent defrosting is adopted, defrosting is timely and thorough to avoid heat loss. At the same time, it has multiple automatic control functions such as intelligent defrosting, energy management, anti freezing temporary inspection, operation mode, etc., to ensure the high efficiency of unit operation.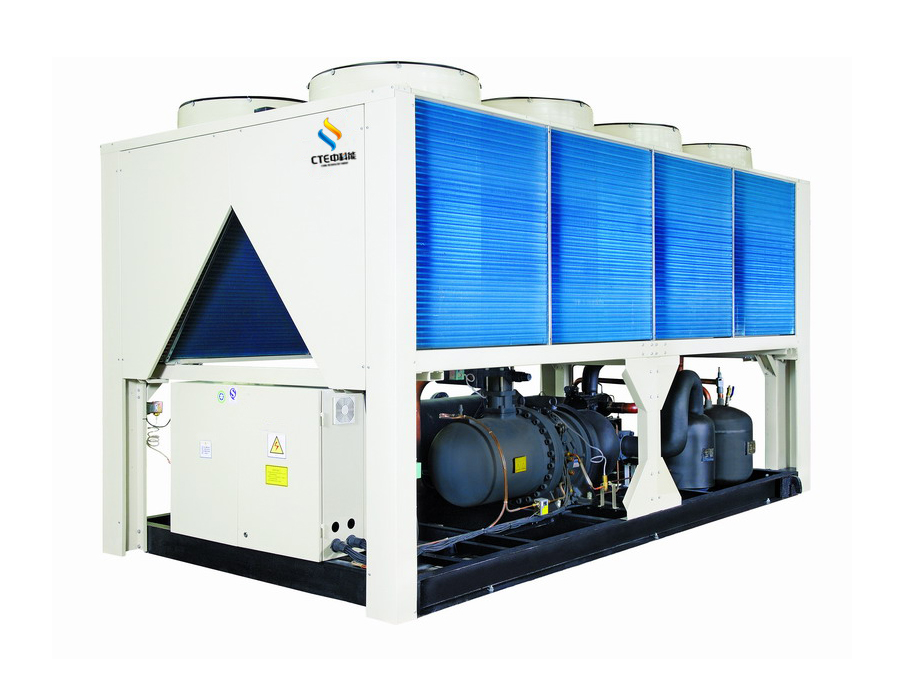 三、Unit Performance Parameters
The cooling capacity of air-cooled industrial chiller is 75kw to 3350kW. The following table shows the parameters of some models. If you want to know more specifications, please feel free to contact us
Model

Cooling capacity

Heating capacity

Water flow

Dimension L×W×H

Weight

KW

KW

m3/h

Mm × mm × mm

kg

CTEFL 180

184.9

194.1

31.8

2636×2160×2430

2050

CTEFL 250

247.6

260

42.6

2636×2160×2430

2350

CTEFL 320

315.6

331.4

54.3

3426×2160×2430

2750

CTEFL 430

432.5

454.1

74.4

3726×2160×2430

3150

CTEFL 500

495.6

520.4

85.2

5270×2160×2430

3850

CTEFL 570

563.2

591.4

96.9

6060×2160×2430

4800

CTEFL 640

631.2

662.8

108.5

6850×2160×2430

5250

CTEFL 760

752.4

790

129.4

7150×2160×2430

5600

CTEFL 870

865

908.3

148.8

7450×2160×2430

6150

CTEFL 930

928.1

974.5

159.6

8994×2160×2610

6900

CTEFL 1000

991.2

1040.8

170.5

10538×2160×2610

7600

CTEFL 1180

1180.6

1239.6

203

10874×2160×2610

9050

CTEFL 1260

1262.4

1325.5

217.1

11174×2160×2610

11000

CTEFL 1500

1496.2

1571

257.3

14594×2160×2610

11800

CTEFL 1730

1730

1816.5

297.5

15194×2160×2610

12600
Note:
1) Unit refrigeration calibration condition: ambient temperature 35 ℃, evaporator inlet / outlet temperature 12 / 7 ℃.
2) Unit heating calibration condition: ambient temperature 7 ℃, evaporator inlet / outlet temperature 40 / 45 ℃.

Shandong Zhongjie Pressure Equipment Co., Ltd. highly focuses on green energy special equipment industry...
Hot Line:400-0530-636
Tel:+86-530-7355311
E-mail:zhangteng@c-jsec.com
Fax:+86-530-7355311
Add:Heze City, Shandong Province, China