Hot Line:400-0530-636
Tel:+86-530-7355311
E-mail:zhangteng@c-jsec.com
heguowaimao@163.com
Fax:+86-530-7355311
Add:Heze City, Shandong Province, China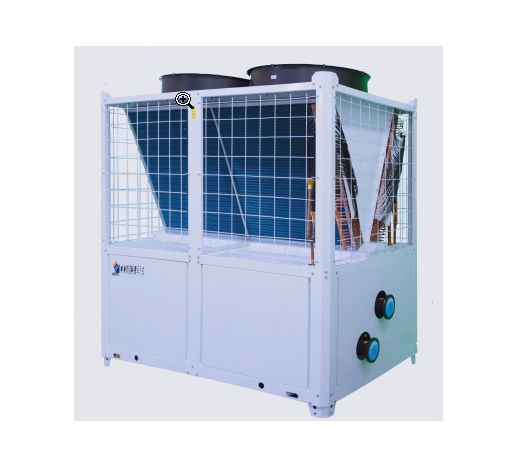 Ultra-low Temperature Air Source Heat Pump
Ultra-low temperature air source heat pump is a device that uses air as a low-grade heat source for heating or hot water, and it can also be used for summer cooling. Its characteristic is that the quasi-two-stage compression jet heat pump system with increased enthalpy ensures that the unit can heat normally at -25°C, realizing the possibility of air source heat pump heating in cold areas.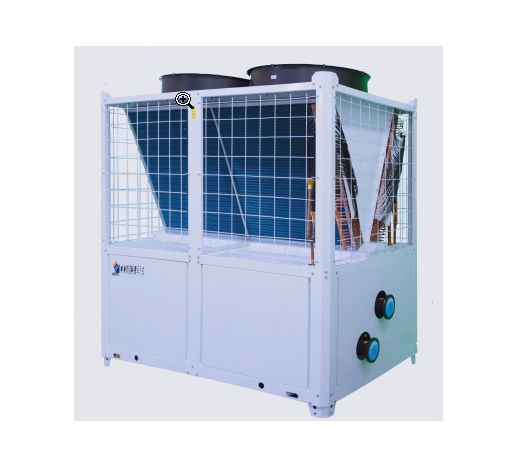 The biggest advantage of air source heat pump technology is economy and energy saving. Because of its high energy efficiency, it only needs to consume a part of electric energy, and it can get heat energy 3~4 times the electric energy consumed. The COP value of the air source heat pump under the national standard working condition is generally between 2.9 and 4.5, which is easy to meet the requirements; but when the ambient temperature is lower than 5°C, the energy efficiency of the unit begins to decline, and the ordinary air source heat pump can hardly be at -5°C Use; the ultra-low temperature air source unit can indeed heat normally in a low temperature environment of -25°C, and the energy efficiency at this time is reduced to less than 2.0
---
Applicable places:
Widely used in comfortable central air-conditioning and heating systems of public facilities such as hotels, shopping malls, office buildings, residential areas, etc., where the ambient temperature is not less than -25°C. The maximum outlet water temperature in winter can reach 60°C.
---
Efficient and high-quality accessories
High-efficiency jet enthalpy compressor:
The unit uses a high-efficiency jet enthalpy compressor. Compared with the conventional compressor, the EVI compressor has an additional air return port. Part of the medium pressure gas can be introduced through this air return port to achieve secondary compression in one compressor; due to the introduction of medium pressure Gas supplementation increases the compressor suction capacity, the system refrigerant circulation and outdoor heat exchange capacity are greatly improved, and the unit's heating capacity is increased. Especially in the low temperature environment in the north, it has excellent heating capacity and can be used as the latest choice for heating in winter.
---
Product Features
1. Energy saving operation:
* Multi-system design, multi-level energy adjustment: 25%-50%-75%-100%;
* Multi-circuit design, higher partial load efficiency
2. Advanced and reliable control
* Microcomputer automatic control, LED status display, simple operation and complete functions;
* Complete protection: refrigeration system high and low pressure protection, compressor overheating protection, compressor wear automatic balance, exhaust temperature protection, etc., to ensure system safety.
3. Smart defrost
* The unit monitors the outdoor ambient temperature and the temperature change of the heat exchanger in real time, and intelligently defrosts to ensure that there is frost and no frost, avoid power waste, improve defrost efficiency, and ensure efficient operation of the system.
---
Parameters of Ultra-low Temperature Air Source Heat Pump
MODEL

CTEFMR

35AD

CTEFMR

40AD

CTEFMR

65AD

CTEFMR

90AD

CTEFMR

140AD

CTEFMR

160AD

Cooling capacity

kW

34.5

40

65

90

140

158

Heating capacity

kW

37

48

78

100

158

180

Low temperature heating capacity

kW

22.9

30

49

62

102

116

Power Source

3 phase 380V50Hz

Low temperature total input power

kW

9.2

10.3

20.3

20.8

39.6

42.8

Compressor

Type

Hermetic scroll compressor

Quantity

1

1

2

2

2

4

Refrigerant

Type

R410A

Control

Electronic expansion valve

Condensing fan

Type

Axial flow

Quantity

1

1

2

2

2

2

Power

kW

0.65

0.75

2X0.65

2X0.75

2X1.5

2X1.5

Air flow

m3/h

14000

18000

28000

36000

44000

48000

Hot and cold water

flow

m3/h

5.9

6.9

11.2

15.5

24.1

27.2

Water side resistance

kPa

41-46

Nozzle specification

DN

40

40

50

65

65

65

Dimension

Length

mm

1100

1100

2100

2100

2300

2300

Width

mm

1100

1100

1100

1100

1400

1300

Height

mm

2000

2000

2000

2000

2200

2200

Weight

kg

380

450

745

900

1000

1100

Noise

d B(A)

72

72

73

74

75

75
Remarks:
1) Unit cooling capacity conditions: ambient temperature of 35℃ for dry bulb, 24℃ for wet bulb, 12℃ for evaporator inlet and 7℃ for outlet;
2) Unit heating conditions: ambient temperature of dry bulb is 7°C, wet bulb is 6°C, condenser inlet water temperature is 40°C, outlet water temperature is 45°C.
3) The unit's low-temperature heating and power conditions: ambient temperature dry bulb -12°C, wet bulb -14°C, condenser inlet temperature 36°C, outlet water temperature 41°C.
---
If you are interested in our air cooled chiller, please feel free to contact us:
Tel:+86-530-7355311
E-mail:zhangteng@c-jsec.com
heguowaimao@163.com
Fax:+86-530-7355311
Add:Heze City, Shandong Province, China

Shandong Zhongjie Pressure Equipment Co., Ltd. highly focuses on green energy special equipment industry...
Hot Line:400-0530-636
Tel:+86-530-7355311
E-mail:zhangteng@c-jsec.com
Fax:+86-530-7355311
Add:Heze City, Shandong Province, China